Rockhampton Folk Festival Tickets competition

This competition closed on Wednesday 31st May 2023.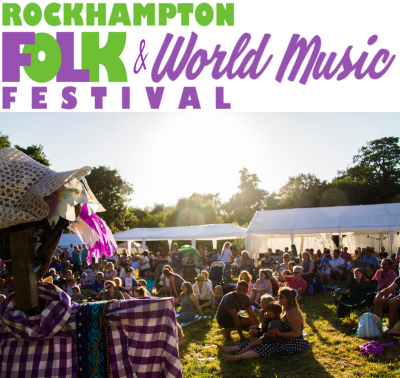 For top quality musicians and dancers from all over the world, a lovely countryside venue and a family-friendly atmosphere, look no further than the Rockhampton Folk and World Music Festival.
2023's Festival is on Saturday 17th June, and organisers Chris and Nicki are giving you the chance to win a family ticket for two adults and two children to enjoy the event for free.
To enter the draw, just fill in your details on the form below.
Chris and Nicki have nurtured the festival from small beginnings to what you see today, but have no desire to create a big commercial event.
People love the friendly relaxed atmosphere, the top-quality music and the local feel. These are the things that make the Rockhampton Folk Festival special and that they don't plan to change.
To find out more about Rockhampton Folk and World Music Festival, visit www.rockhamptonfolkfest.org.uk or e-mail: rockhamptonfolkfest@gmail.com.



Sorry; we are no longer accepting entries for this competition.