Razzamataz Performing Arts Tuition competition

This competition closed on Tuesday 31st January 2023.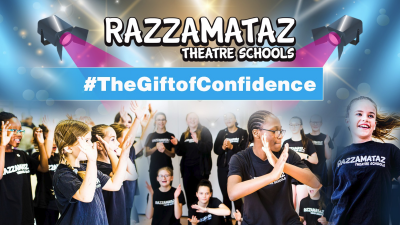 Here's your chance to win a month of award-winning performing arts tuition from Razzamataz Bristol North for your budding superstar!
Razzamataz Bristol North runs classes offering: dance, drama, singing, fun challenges, key life skills, interactive education, fitness and fun!
How to enter? It's easy! Just fill in your details below, and we'll select one lucky child at random to enjoy one month of classes.
Can't wait to find out if you've won? Sign up now for a free taster session with no obligation.
Razzamataz will help make sure your child is getting their exercise, creating friendships, following structured activities and supporting mental health and wellbeing.
Razzamataz Bristol North, Yate Academy, Sundridge Park, Yate, BS37 4DX
Tel: 07881 440079
Email: bristolnorth@razzamataz.co.uk
Web: www.razzamataz.co.uk/schools/bristol-north
Facebook: https://www.facebook.com/RazzBristol



Sorry; we are no longer accepting entries for this competition.