Skincare voucher competition

Win a voucher to spend on looking and feeling better.
Last date for entries is Friday 30th September 2022.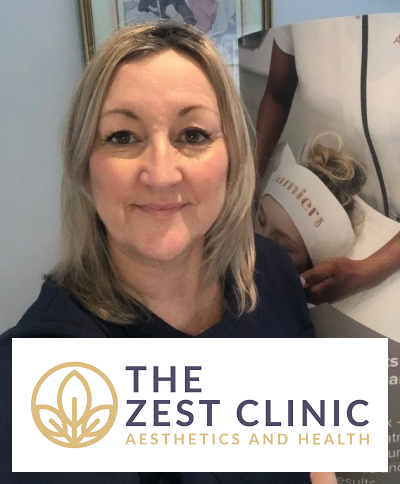 Beautiful skin can be hard to achieve with ageing and the environment working against us, so here's a chance to let skincare specialist Sam Ell restore your glow.
Sam is offering one lucky winner a £50 voucher to spend on a treatment of their choice (not including injectables) at the Zest Clinic in Wickwar. Options include all medical skin peels, medical grade masks and microneedling treatment.
To enter the draw, simply send us your details using the form below.
Advanced Nurse Practitioner Sam provides skin solutions and aesthetics for women and men.
These target skin and body concerns such as ageing, environmental damage to skin, such as brown spots, skin wrinkles and deep lining, and hormonal skin concerns e.g. acne, rosacea, hyper pigmentation and melasma.
Sam also offers medical grade skin solutions including micro needling, dermal fillers, HA treatments, chemoexfoliation, medical weight loss and menopause solutions.
The Zest Clinic ethos is to provide a holistic approach to enhance your inner health and wellbeing, allowing you to be confident in your appearance.
To find out more about The Zest Clinic, visit www.zesthealthmedical.com or facebook.com/zesthealthaesthetics, email thezestclinic@gmail.com or call 07887 735876. The clinic is based at Deerfield Farm, Birds Bush Lane, off Wickwar Road, Yate BS37 6PA.